KEVREK PRODUCTS
Kevrek Vehicle Mounted Hydraulic Cranes
 Ranging from 550 to 1250kg Kevrek Hydraulic Cranes are Australia's leading Manufacturer of Hydraulic Ute Cranes and Light Truck Cranes ideally suited for tray or chassis mounts. Kevrek supplies all model cranes with a power pack, mounting frame, stabiliser leg and all components required for installation, so there is no need to source additional materials. We also offer general maintenance, servicing and a full refurbishment option for our range of cranes.
 Kevrek Standard Models
 The Kevrek Crane is perfect for anyone needing access to the most reliable and uncomplicated equipment.  All of our cranes have been specifically designed to be simple and require no formal training or qualifications to operate.
 Suited Occupations
State and Local Government
Local Utility Companies
Commercial
Mining
Marine
Agriculture
 Recommended Fitups
Trucks and Utilities
Trailers
Boats
Service Vans (Low Post)
All-Terrain Vehicles (ATVs)
Mining Equipment
Pedestal Mounted
Slide Out Mounted
Custom
 Specialised Attachments
We have Hydraulic Cranes of all sizes, Contact us for any questions you may have.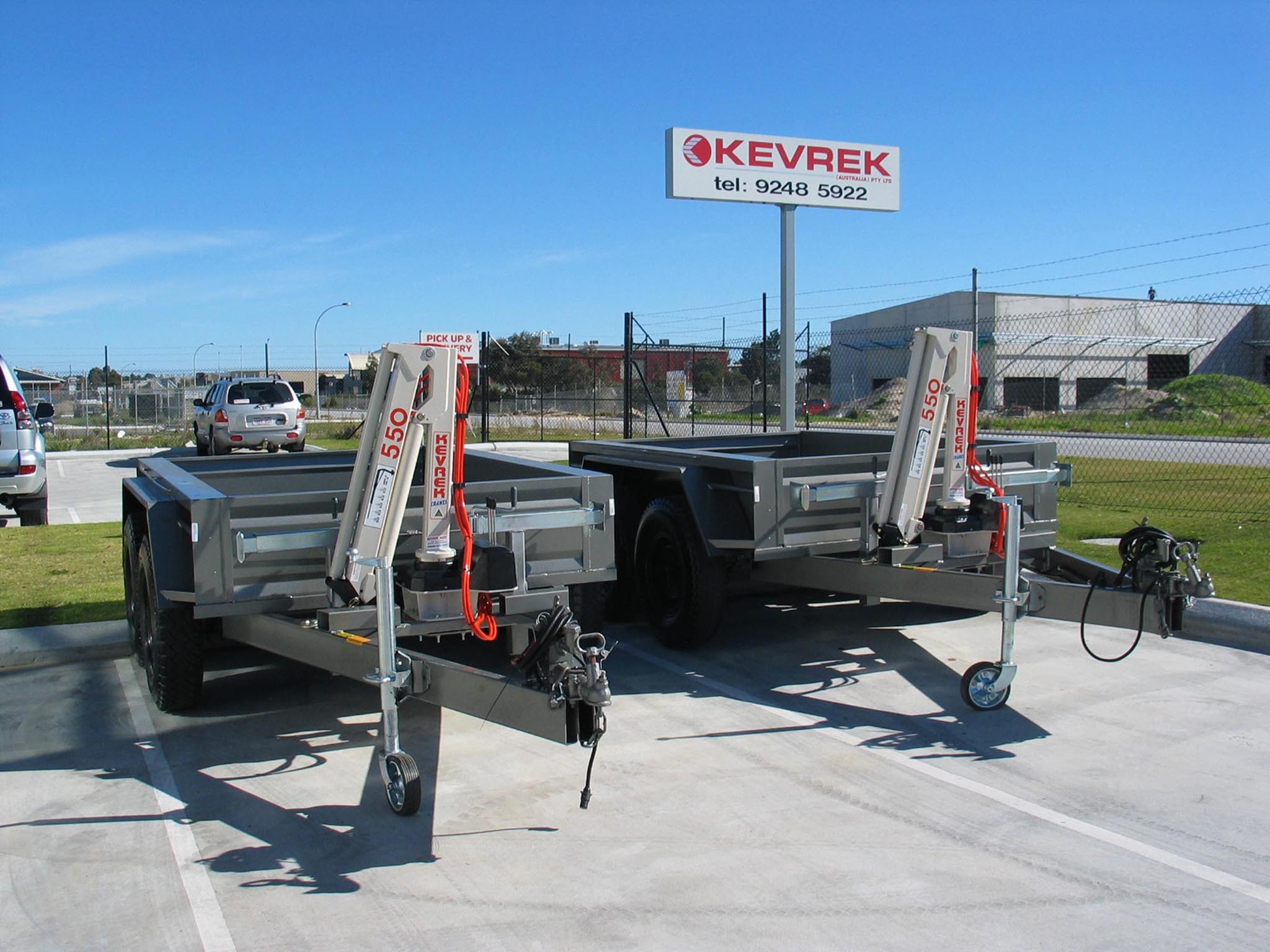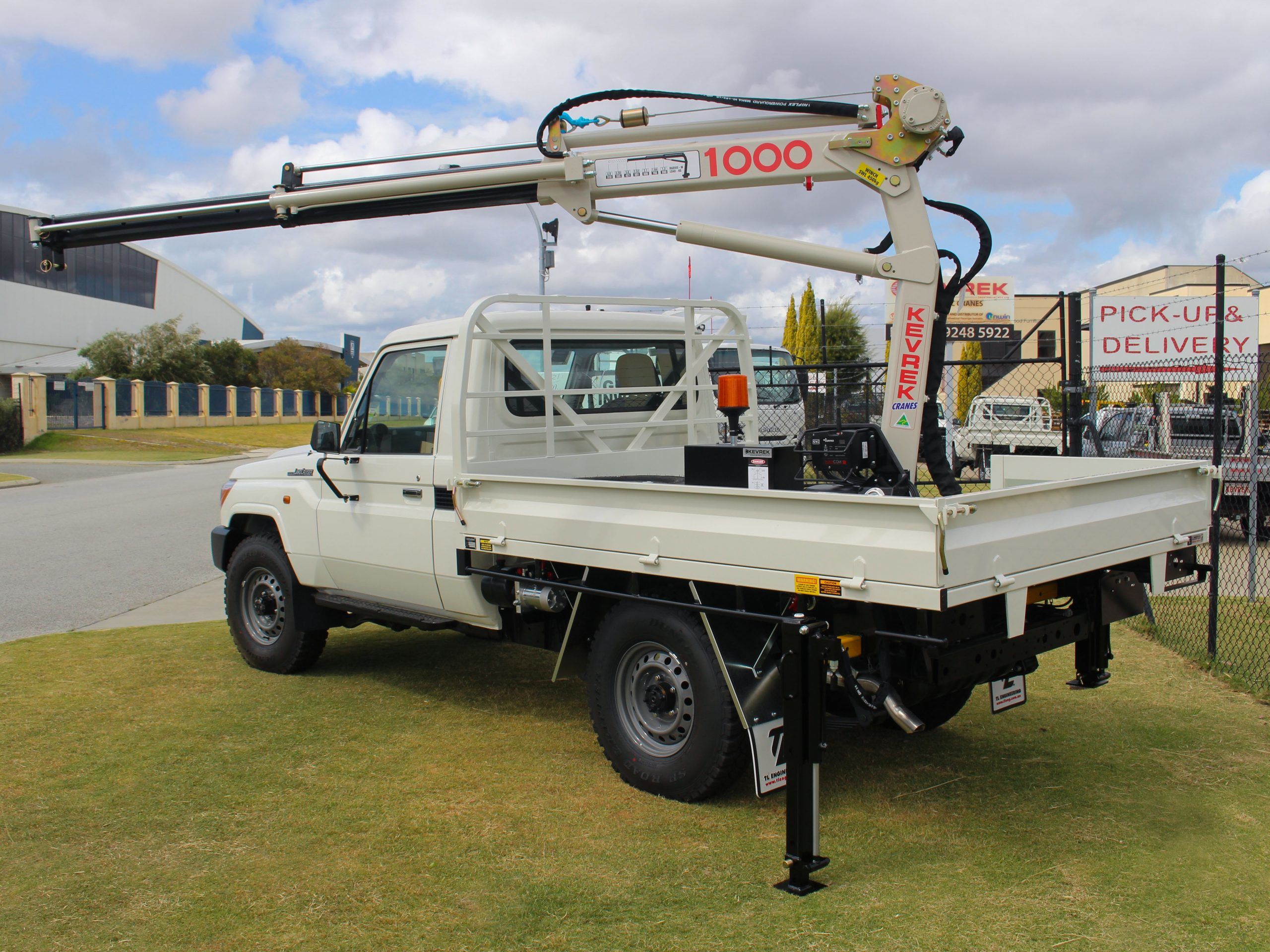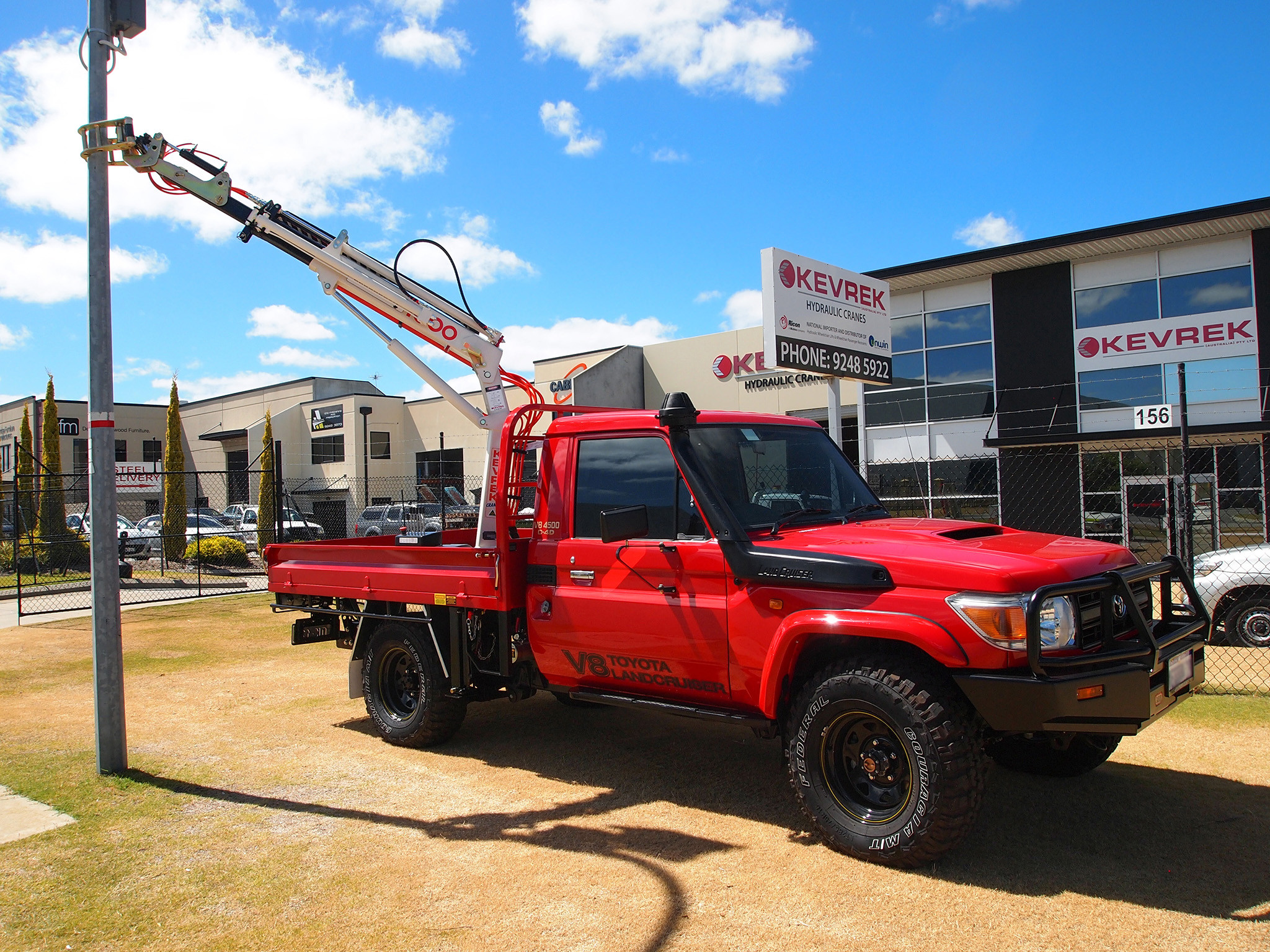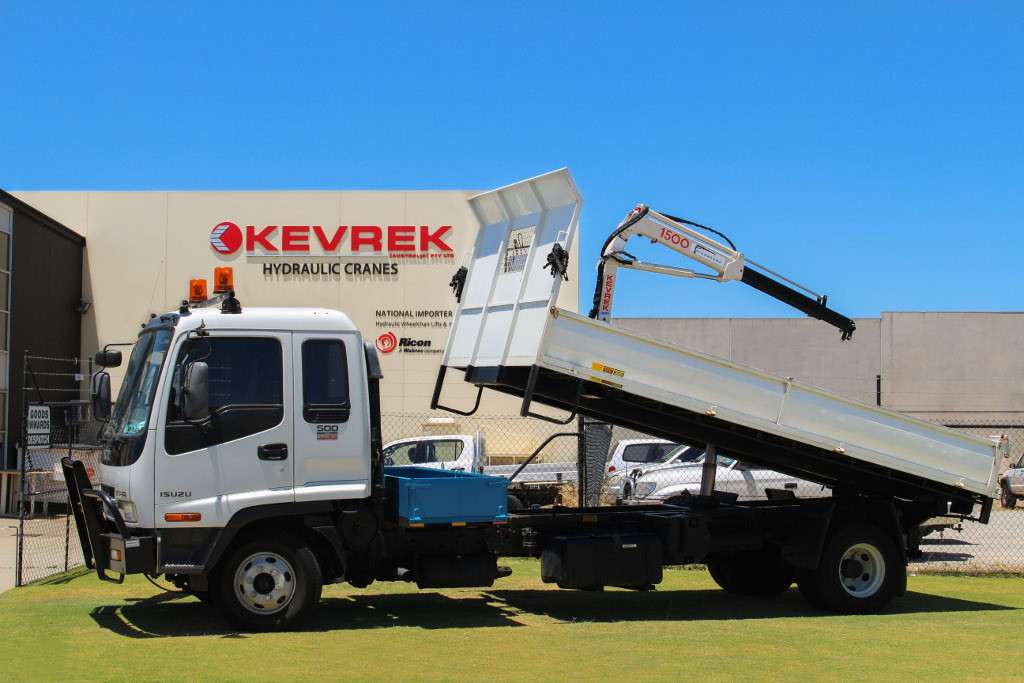 [/db_pb_fullwidth_slider]